General News
VALCo Workers 'Sack' Retirees; Factory Closed Down as GRIDCo Cuts Power Supply
Workers at the Volta Aluminium Company Limited (Valco) are demonstrating for the removal of retirees who are still occupying top posts in the company.
The Local Union Secretary, Douglas Marfo told TV3's Joseph Armstrong on Tuesday November 1 in an interview that the stay of these officials in office is negatively affecting the company.
"These are retirees who are supposed to go on retirement," he said.
He further mentioned "Paa Kwesi Awhrien, HR director, Emmanuel Arhin the IT Director," who have to go.
Armstrong further reported that the company has shut down. The Ghana Electric Grid Company Limited (GRIDCo) allegedly cut off the power supply to Volta Aluminum Company (VALCO) following a protest by VALCO employees in Tema against allegations of continuing to recruit some members from the board of directors. senior manager.
The change occurred on October 31, reportedly as a result of a directive from the CEO. Sources said GRIDCo cut power without telling staff, and when staff tried to ask, "they were told it was an order from above."
The CEO again instructed the employees in the control room to follow the same instructions from the company's test station, but they did not follow.
This follows workers' demand that about 28 "retirees", including nine in management, are redundant. Among other things, yesterday workers protested poor working conditions on the streets.
Edgar Tetteh, the local union president, told JoyNews that the protest will continue until all those who have reached the mandatory retirement age have retired.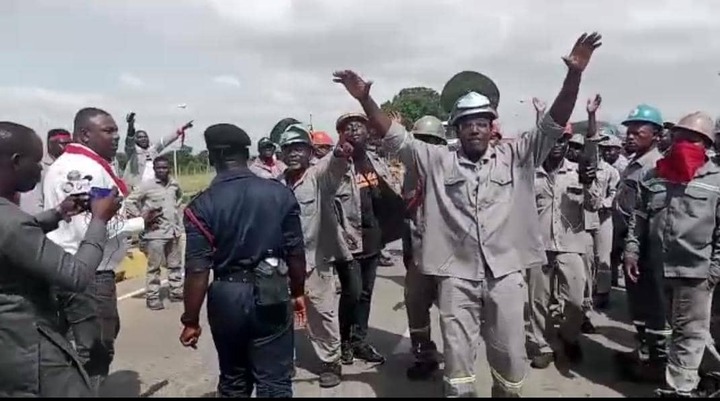 He said the company's finances are under strain due to the presence of retirees. Therefore, the employees call on the government and all relevant agencies to join forces to ensure that all retirees in the company will leave their positions.
"Retirees are well past their welcome period; they should leave so young people can fill these positions too. Similarly, they should leave so our unemployed brethren should leave." can get in. I mean, 67, 68, 69, is not good for business, he pointed out.