Ghana
I have even stopped looking at Kalyppo – Franklin Cudjoe
The Founding President of IMANI Africa, Franklin Cudjoe has said he no longer looks at the fruit drink Kaluppo and has resorted to drinking Asaana with Agbeli kakloo.
His comments were in response to US-based Ghanaians journalist and CEO of Loud Silence Media, owners of Loud Silence TV, Kevin Taylor who took to his Facebook page to mock Mr. Cudjoe for being part of the "coup" that has brought a huge mess to Ghana.
Sharing a photo in which Mr. Cudjoe was seen drinking one Kalyppo with two others in his hands believed to have been taken in the hit up of the 2016 elections campaign, Mr. Taylor said:
"Franklin Cudjoe my bro I just realized you were part of the coup."
In Imani boss' response while sharing the post, he said:
"I have even stopped looking at Kalyppo. I drink Asaana with Agbeli kakloo now."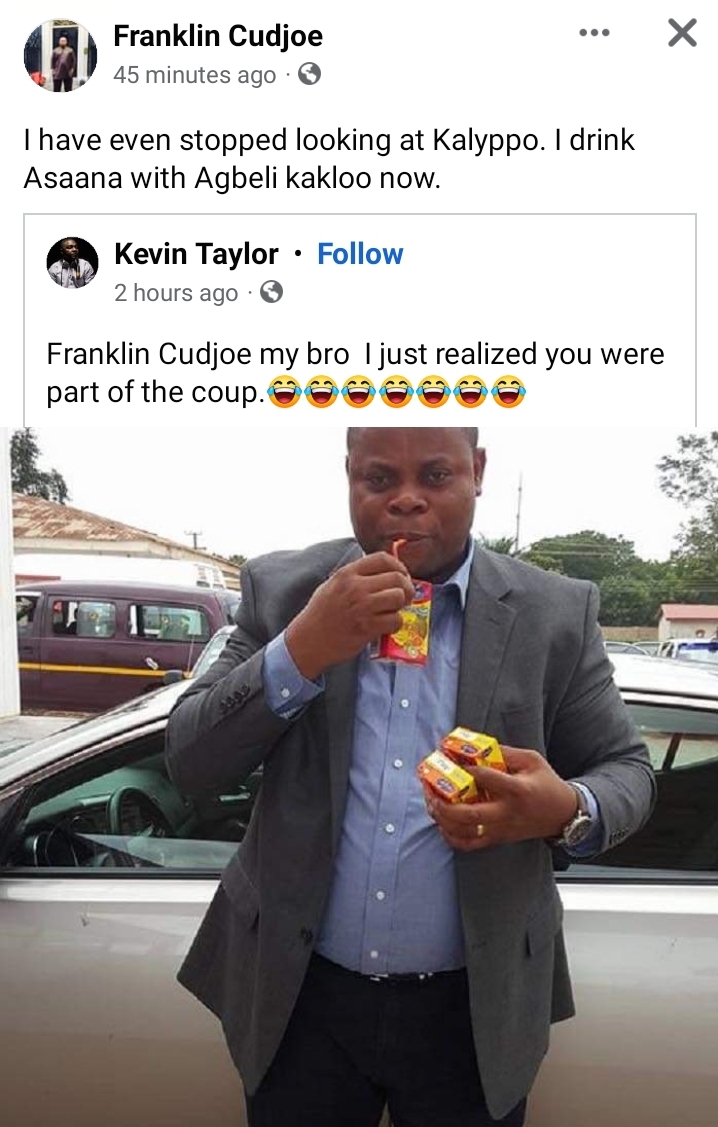 If readers can recall, the fruit drink, Kalyppo became one of the iconic symbols of then-candidate Akufo-Addo campaign when a photo of him emerged on social media drinking the children's fruit drink.
Something that should have ordinarily become negative publicity rather turned positive making many Ghanaians join the social media challenge hence adding to the popularity of the opposition New Patriotic Party's campaign.
Today, it appears many including Franklin Cudjoe feel disappointed in the President Akufo-Addo/Bawumia led NPP government over the uncontrollable hardships, corruption, and nepotism that has befallen the country.